Study with me!
Progress via enjoyment. At the heart of all my teaching is this philosophy; that enjoying the process of learning leads to better progress. I see my primary role as a teacher to try and pass on the passion I have not only for music, but for the learning process and the benefits it can bring us across our lives. That's why I launched the Gareth Houston | Private Music Studio.
Together we'll set short term targets and long term goals, and achieving these will not only bring musical benefits, but also developments in creativity, work ethic, confidence and self-esteem. Wether you'd like to perform at a family event or function, or perhaps create beautiful content for your social media, or just experience the joy of creating art, we'll achieve your targets together!

My lessons are offered for all ages and standards. I also offer lessons in Classical, Pop, Traditional Irish and various other genres. Get in touch for a bespoke lesson plan suited to your tastes.

I have full Child Protection and Data Protection policies available on request.

All my lessons are available in-person or online, and in English or French languages.

For online lessons, I use a variety of platforms including Skype, Zoom, Teams and VSee. Get in touch to find out more!


Teaching and Recording Studio

I am delighted to welcome students, both new and old, to my brand new teaching and recording space in Cologne, Germany.

This new space boast a full, professional recording set-up, with both a Rode NT1 Condenser Microphone and Shure SM57 Dynamic microphone. The space has sound absorption panels for a curated and beautiful acoustic. Combined with a complete Apple Ecosystem, students can now have high-quality recordings as part of their lessons (at zero charge!).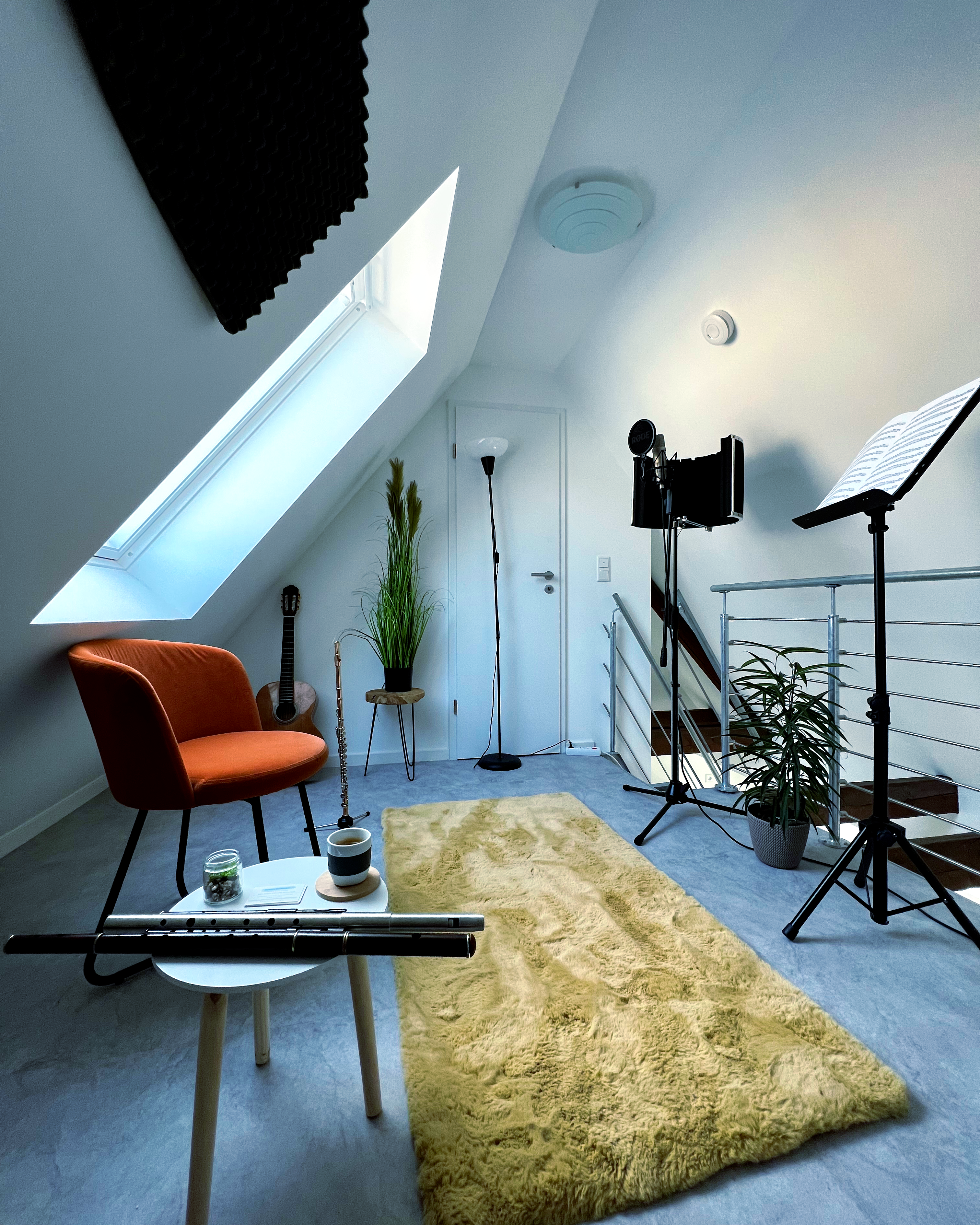 I offer flute lessons to all ages and standards, from total beginners to applicants for major music conservatories. My lessons are fully tailored and unique to every student depending on their goals, targets and musical taste. I have a 100% pass rate for students entering the ABRSM examinations if this route interests you. Alternatively, I offer lessons for pure hobbyists, using your favorite music as a vehicle to develop technique and musicality, be it pop, traditional, classical or a mixture. During one of my Trial Lessons, we'll set out a list of goals and targets together and tailor the methods to get you there. Perhaps you'd like to play a single tune for your family and friends in 3 months, or you want to duet with that musician mate you have? Or make some videos for your social media? Let's achieve it together.
I also offer lessons in ABRSM Music Theory, especially useful for those who wish to advance to Grade 6 Practical and need Grade 5 Music Theory to do so. I teach either individual or group lessons, all online, from the comfort of your own home.
I also offer intensive Grade 5 courses for those wanting to get it done quick.
All worksheets and materials are included in the lessons.
I proudly hold a 100% pass record with the ABRSM exams, so you can rest assured you´re in a safe pair of hands.

Book a free consultation lesson with me and we´ll make a plan together that works for you.
As part of my Bachelor degree at the Royal Welsh College of Music, I completed courses in ABRSM woodwind teaching skills. This enabled me to teach recorder, saxophone, clarinet, oboe and bassoon from beginner to ABRSM Grade 5 level. Get in touch for a Trial Lesson and learn more!
Traditional Irish/Celtic Music
Due to a large number of requests, I am delighted to add lessons in Traditional Irish music to my lesson packages. These are specifically aimed at total beginners who want to learn, in a short period of time, to play some Irish/Celtic music. Together we'll look at all the various forms of music including jigs, reels, waltzes, polkas, airs etc as well as the various places they come from.

These are offered in both tin whistle and flute. Tin whistle provides the added advantage of being a cheap and relatively easy instrument to learn, therefore you'll be playing tunes in no time!

Get in touch to talk about how we'll create a lesson plan suited to you!